Kajima Corporation (President: Hiromasa Amano), Denka Company Limited (President: Toshio Imai), and Takenaka Corporation (President: Masato Sasaki), in a consortium led by the three companies, have been studying and preparing for a development project that was proposed and adopted by the New Energy and Industrial Technology Development Organization (NEDO) for its "Green Innovation Fund Project—Development of technology for manufacturing concrete and other materials using CO2—".
On June 14, the consortium, consisting of 44 private companies, 10 universities, and 1 research institute, gathered for a kick-off meeting to launch the consortium's project in earnest.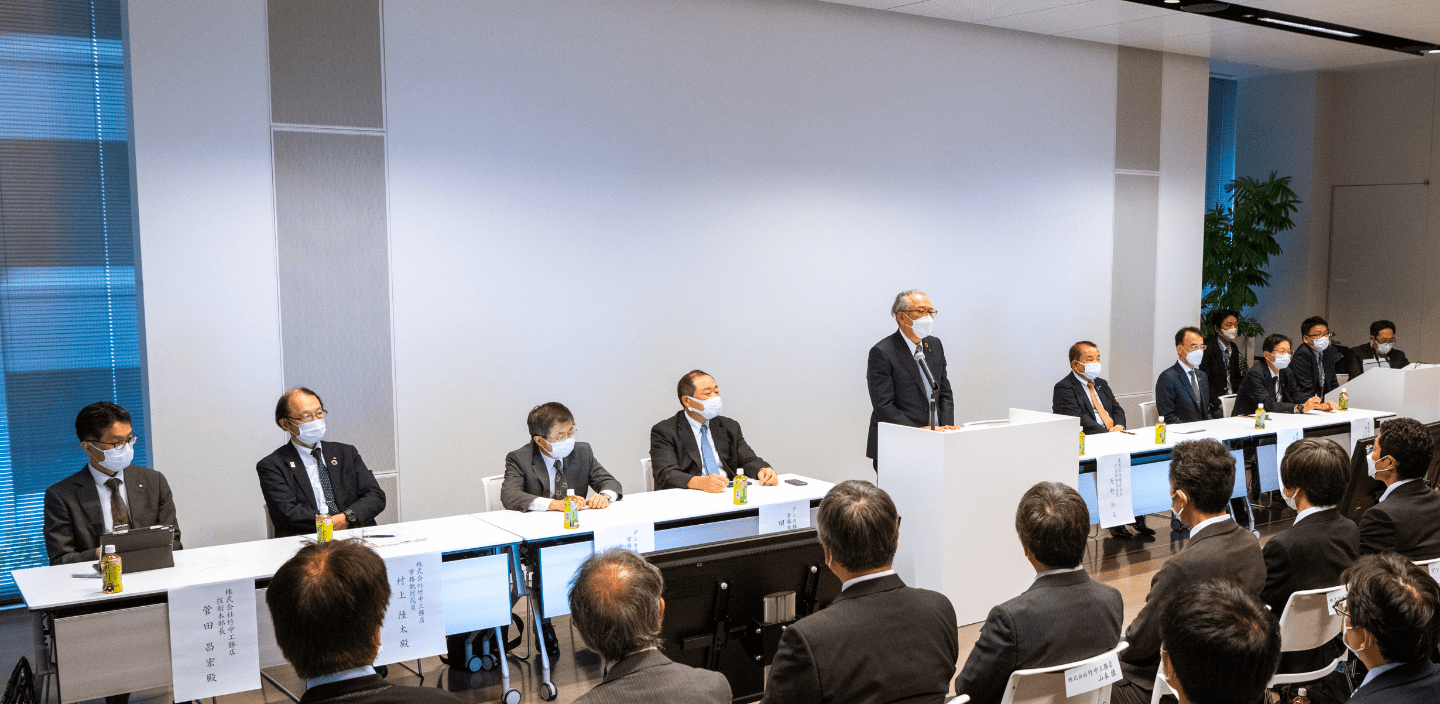 The Green Innovation Fund Project is a 10-year program that provides continuous support to companies and other organizations that share ambitious and specific goals and address them as management issues, from research and development and demonstration to social implementation, by creating a 2 trillion yen fund at NEDO to achieve the goal of becoming carbon neutral by 2050.

The technological development being pursued by the Consortium will work to establish a manufacturing system that will reduce CO2 emissions and increase CO2 fixation of carbon-negative concrete by 2030, while at the same time reducing costs. At the same time, we will develop technologies related to quality control and CO2 fixation evaluation methods for established technologies.

At the kick-off meeting, we discussed our business strategy vision and R&D implementation plan for the current fiscal year. The participants reaffirmed their commitment to contribute to the fight against global warming by mobilizing the collective power of the Consortium to actively promote the development of original and innovative technologies for CO2 fixation in concrete, and to implement these technologies in society as soon as possible.